Combine harvester ACROS-585
Engine power - 300 HP
Hopper volume - 9000 liters.
Operational productivity (hectare per hour) - 4.15 ha / h
Average fuel consumption (per 1 ton of grain) - 2.2 l / t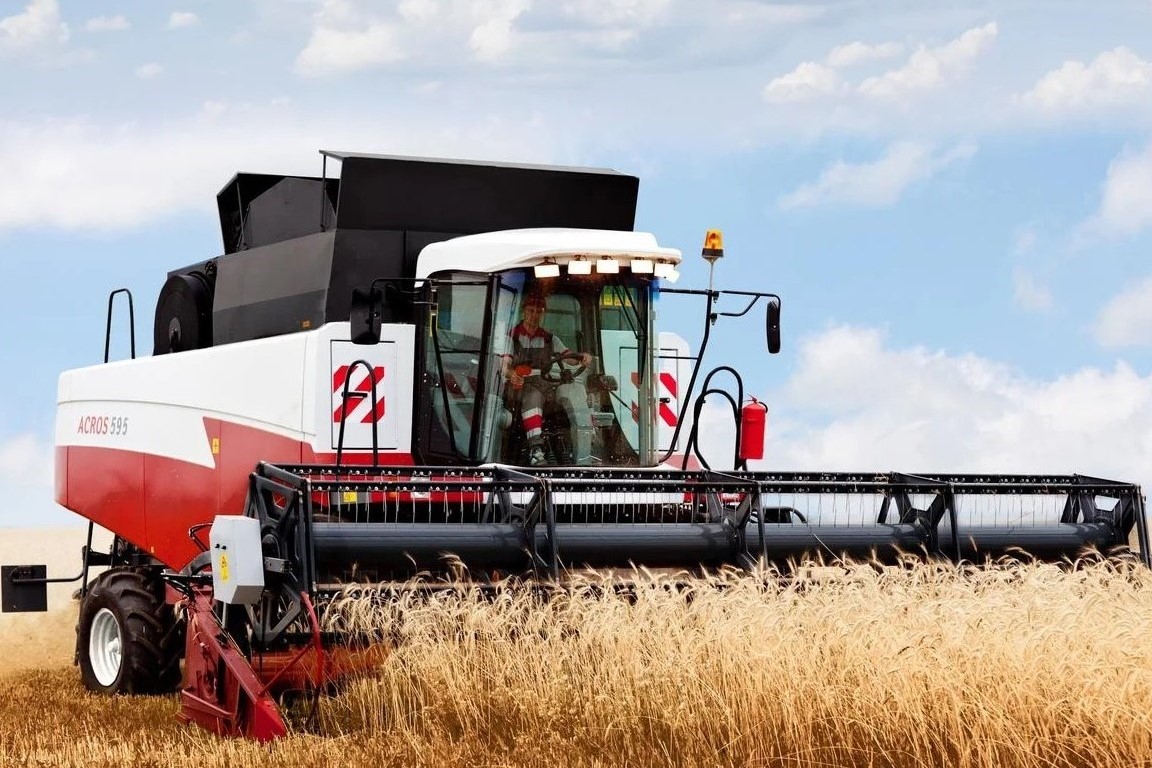 High productivity, versatility, respect for grain and straw, easy settings and comfortable working place - these are the qualities for which farmers all over the world value the ACROS harvesters. Whichever ACROS you choose, be sure that you are purchasing a harvester recognized as the best in its class. The combine's capabilities allow harvesting more than 1000 hectares per season, ranging from early cereals to corn and sunflower.
Forage harvester DON-680M
Engine power - 290 HP
Working / transport speeds - 10-20 km / h
Cutting length - 3.5-20 mm
Header width - 3-6 m
Fuel consumption - 430 g / t
Productivity - 108 t / h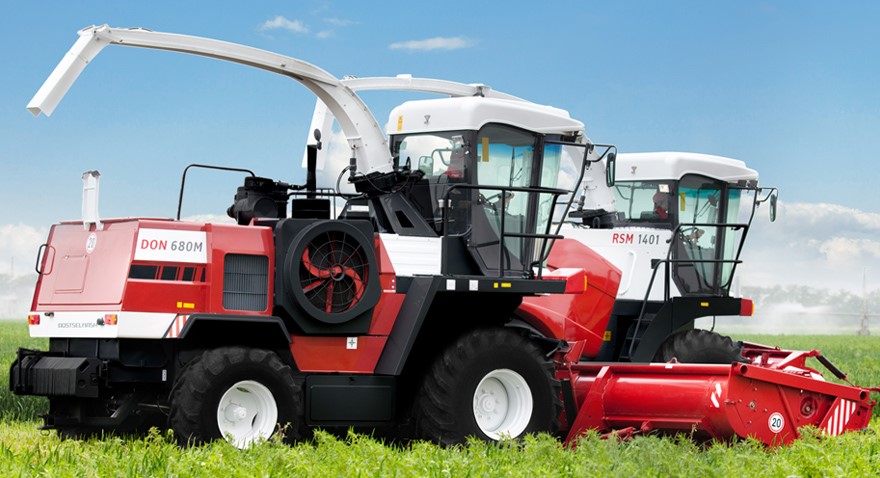 The DON 680M forage harvester is the best option for medium and small livestock farms with a herd of up to 500 heads or large livestock farms that use machines of this class to provide daily feeding of livestock.
Tractor "Kirovets" K-744R2
Engine power - 340 HP
Operating weight - 15220 kg
Maximum speed - 30.0 ha / h
Specific fuel consumption - 151 g / l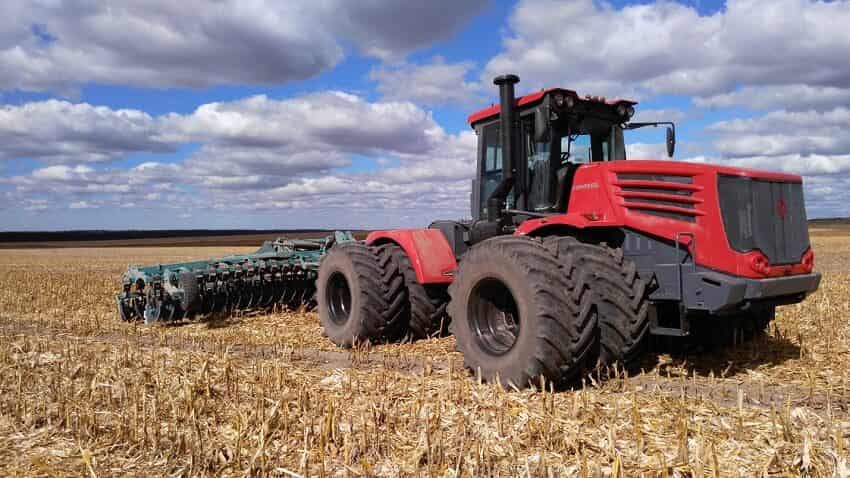 Agricultural wheeled tractor "Kirovets" of general purpose of traction class 5 is designed to perform basic agricultural work: plowing, cultivation, harrowing, sowing, transport work.
Combine harvester VECTOR
Engine power - 210 HP
Hopper volume - 6000 l
Productivity - 13.5 t / h
Average fuel consumption - 1.9 kg / t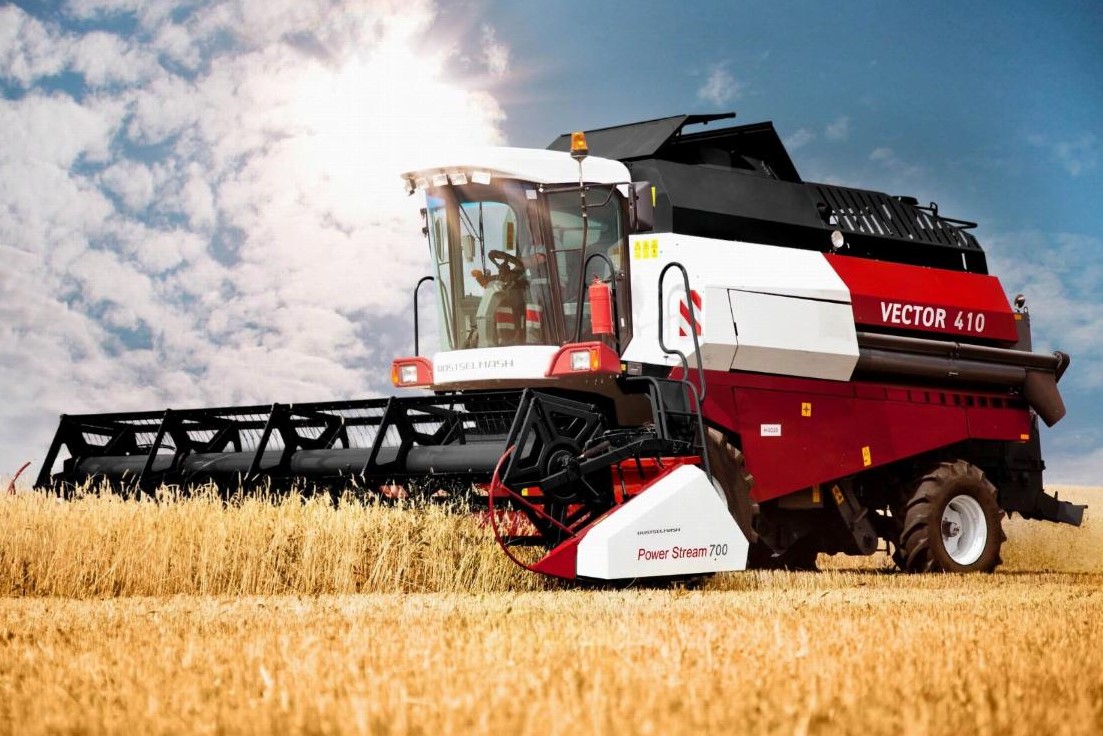 VECTOR is the optimal solution for small fields. With an average seasonal operating time of 750 hectares, a low cost of ownership, profitability this harvester is the most effective means of solving problems of farms.